.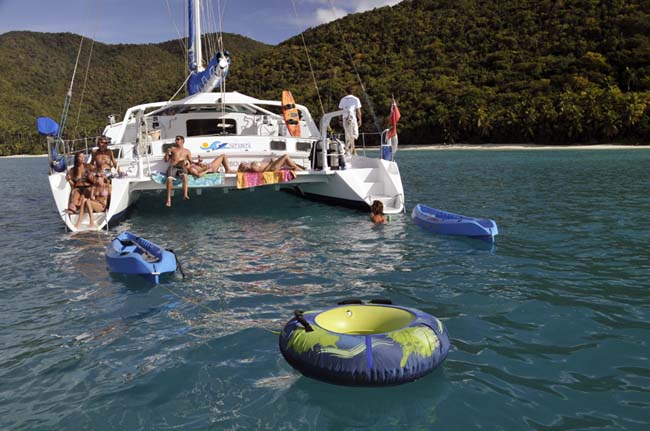 After a fall Charter Yacht Show a few years back, I had the opportunity to sail aboard the 55ft catamaran, BREANKER. It was a 5 day cruise in the British Virgin Islands with a fellow broker and her friends. Our wonderful hosts were Capt. Kristian Søndergård and his 1st Mate and Gourmet Chef Marianne Rasmussen.
Marianne is a Gourmet Chef, no doubt. I know her modesty rejects such a title, but from someone that loves good food, I can't think of a better title.
The yacht, the meals prepared by Marianne, the exotic tropical drinks made by Kristian and the fantastic comradery of crew and guests could not have been any better. My time on board BREANKER was perfect.
For more information, contact Dennis at Charter the Caribbean at 317-745-1990 or email: charter@charterthecaribbean.com